OpenAI's ChatGPT and Labs experienced an outage today. Mobile users report receiving the dreaded "ChatGPT is at capacity right now" message and its outage limerick. ChatGPT Plus subscribers can receive a subscriber login link, which would typically bypass any capacity issues. That option also appears to be broken.
Screenshot from ChatGPT, March 2023
Desktop users receive a link to the incident page for this outage, which shows OpenAI began investigating the issue at 9:41 a.m. PDT. They discovered the root cause of the issue and are working on a resolution.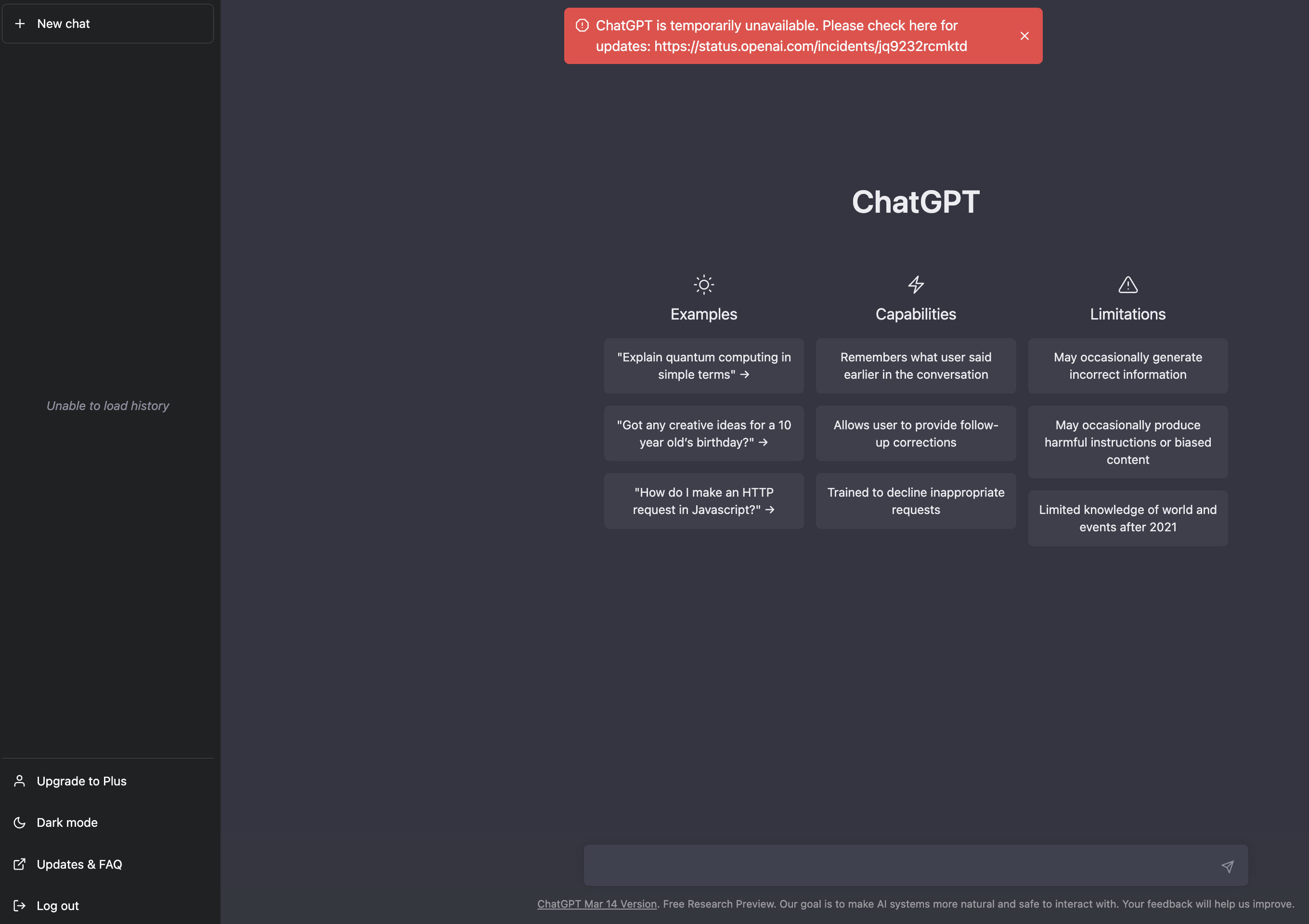 Screenshot from ChatGPT, March 2023
The OpenAI Status page shows that in addition to ChatGPT, Labs is having an outage related to an underlying capacity failure. OpenAI is adding extra capacity to resolve this issue. Paid labs traffic has been restored, and they are working towards restoring free traffic.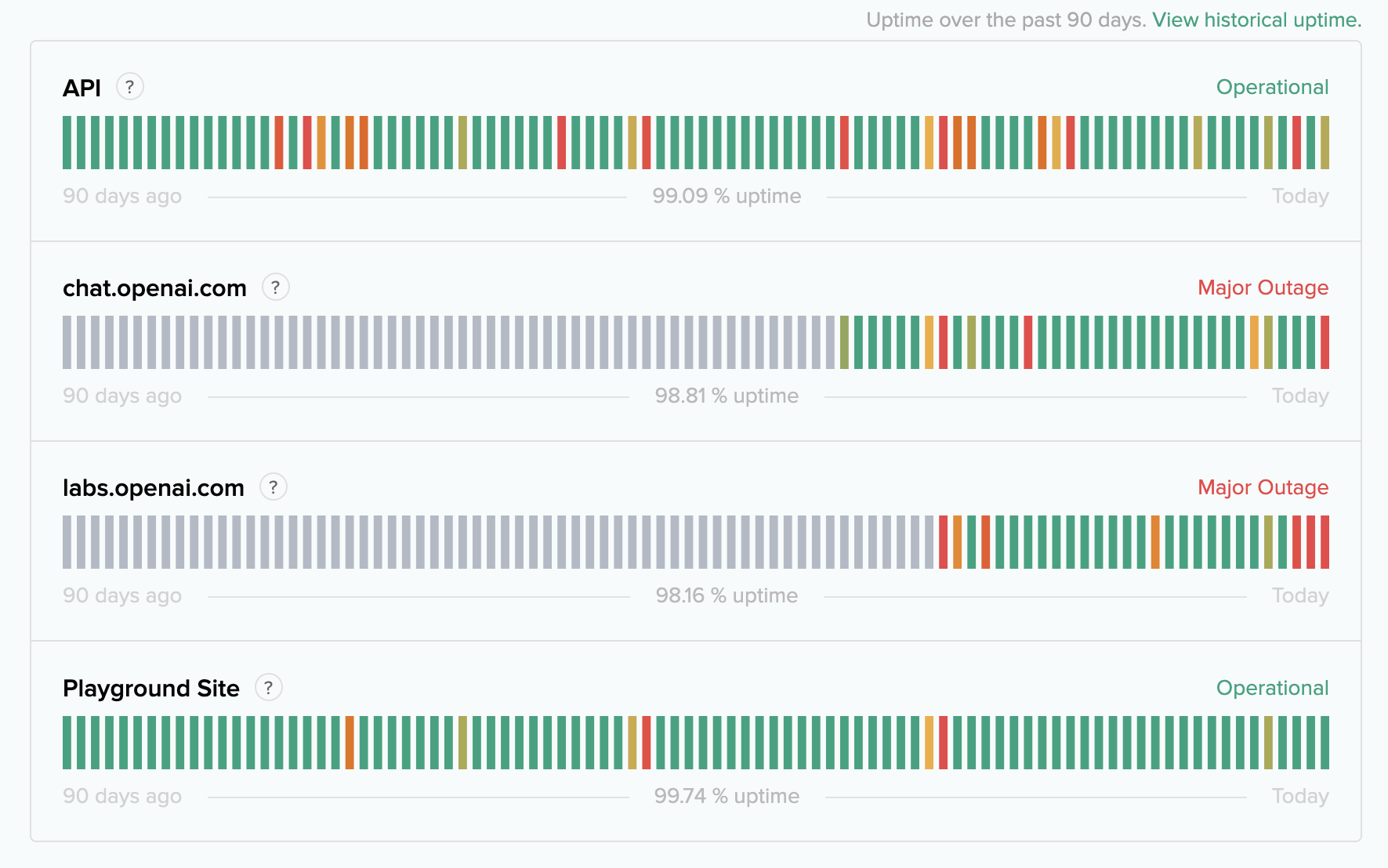 Screenshot from OpenAI, March 2023
DownDetector also has received thousands of reports from ChatGPT users about the outage, which began several hours ago.
Screenshot from DownDetector, March 2023
ChatGPT Plus users are particularly frustrated because the premium pricing plan includes "General access to ChatGPT, even during peak times."
Some users are turning to the OpenAI Playground while OpenAI resolves the issues with ChatGPT. It offers a chat mode (currently in beta) that can use your choice of GPT-3 or CODEX models.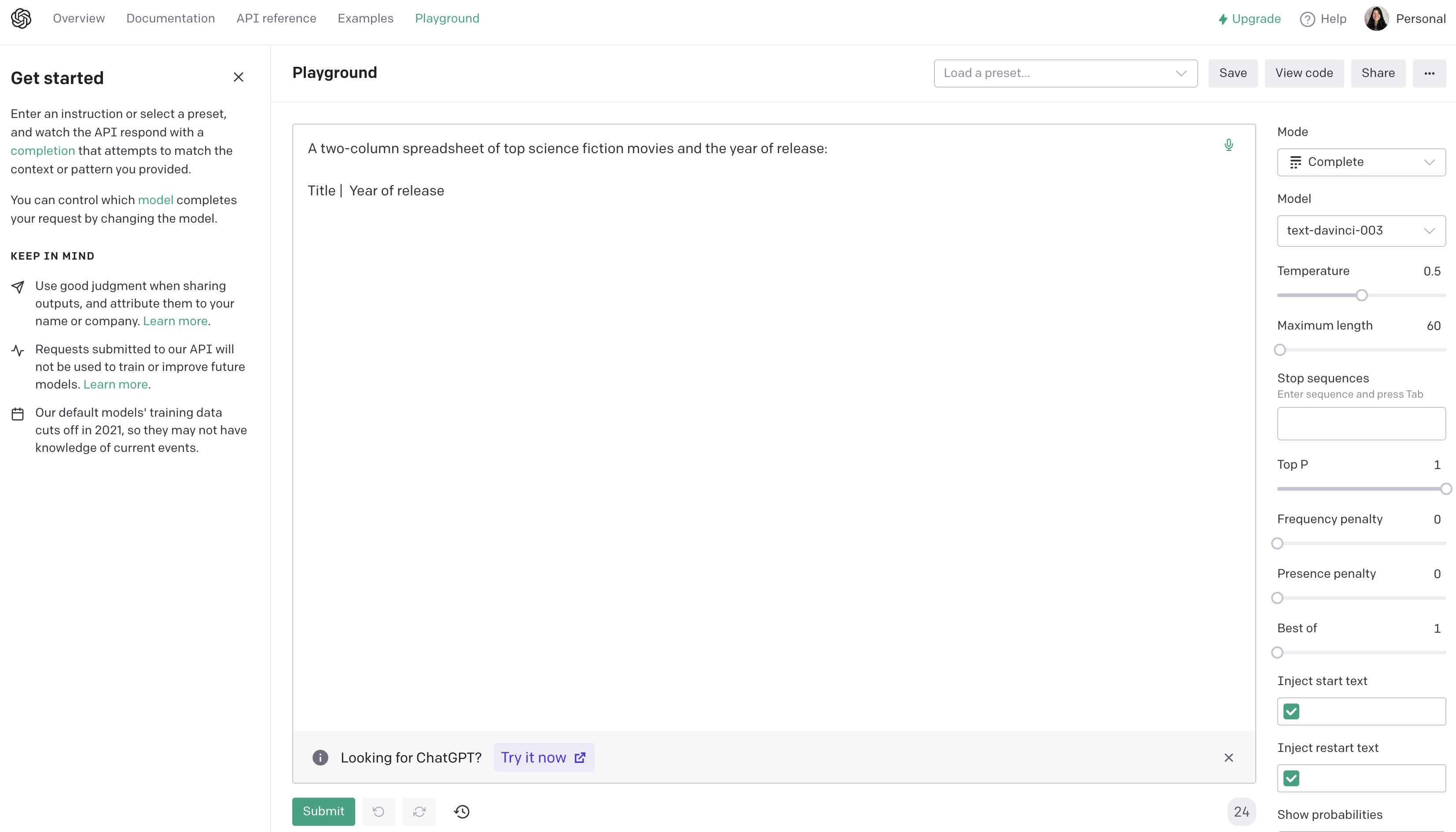 Screenshot from OpenAI, March 2023
New accounts receive an initial $18 credit for the OpenAI Playground. Once you reach your usage limits, you must pay for additional credits. Prices are per 1,000 tokens, where 1,000 tokens are equal to about 750 words. Pricing varies based on the language model and context needed.
ChatGPT users can subscribe to updates from the incidents page to be notified when OpenAI has resolved the issue.
Featured Image: Vitor Miranda/Shutterstock
We all want to be satisfied, even though we know some people who will never be that way, and others who see satisfaction as a foreign emotion that they can't hope to ever feel.

Newspaper Ads Canyon Crest CA
If you have questions before you order, give me a call @ 951-235-3518 or email @ canyoncrestnewspaper@gmail.com Like us on Facebook Here